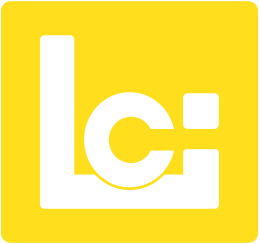 LCI Labor Concept Ingenieurgesellschaft mbH (www.labor-concept.de) entered the engineering market in 1999 as a consultancy and engineering firm specializing in laboratories. The design team is led by engineers and scientists who collaborate using their knowledge and areas of expertise to design laboratories, equipment fittings, clean-rooms, high purity media installations, and chemical storage rooms.
Marco Pleuß, Managing Director at LCI explains what the company has to offer:
LCI offers the capabilities to design a laboratory or institute building from scratch, starting from gross requirements determinations, basic and in-depth design, tendering process, construction and delivery supervision, technical acceptance testing, and invoice control. Along with a selection of tried and tested templates for standard operations and even laboratory staff training on demand…

Marco Pleuß, Managing Director, LCI.
With clients from all over the world, ranging from the public and government sector, AEC firms, industrial companies to top-rated scientific research institutes, LCI makes the communication process easy to understand between all members of the project – including scientists, invest
Using ARES Commander to Improve Design Communication
LCI works with a wide variety of measurement equipment for different physical parameters. However, the design concept starts using ARES CAD Software, which helps to develop floor drawings complete with laboratory furniture, clean rooms, and high-purity media installations, as well as vertical drawings. LCI also provides clients with 3D models and walk-through animation projects for each laboratory design.
ARES Kudo as a messenger between the construction site and office
LCI has been using ARES Commander CAD Software since the beginning to develop laboratory designs, and recently we started benefiting from ARES Kudo cloud-based CAD solution, especially during the construction supervision process

Marco Pleuß, Managing Director, LCI.
ARES Kudo serves as a tool to instantly transfer information from the building site to the office and back. Because Kudo runs directly in the browser, it is convenient to share a view-only link with construction workers. This way the construction supervision team can ensure the latest version of the laboratory design file is being worked on.
Cloud Storage Palette Inside ARES Commander Increases Overall Performance
Moreover, LCI benefits from using the cloud storage palette inside ARES Commander when working on heavier design files. In the office, any edit made on a drawing stored on the cloud storage palette is automatically updated. The same file can then be opened at the construction site to view and edit. The cloud technology offered with the ARES Trinity of CAD speeds up work processes and increases overall performance at LCI.
ARES Cloud-CAD Technology Speeds up Work Processes
Graebert's product portfolio is anchored by the ARES Trinity of CAD software – a powerful suite of DWG-based CAD software for desktop (ARES Commander), mobile (ARES Touch) and cloud (ARES Kudo). The three solutions are bundled into a unique subscription converging the 3 platforms into a single user experience.
ARES Kudo is included with ARES Commander and allows users to access, create and modify DWG files stored in popular cloud storage services such as Google Drive®, Box®, Dropbox®, and OneDrive®. Any modification saved in ARES Commander is instantly synchronized. Files follow the user and the workflow across all computers and mobile devices and are always up-to-date.
ARES Kudo runs directly in the Internet browser to access and modify DWG drawings online. ARES Kudo also works as a hub synchronizing files with ARES Commander and ARES Touch. Those files can still be used worldwide using the cloud storage palette inside ARES Commander. Files stored on the cloud can be edited using the desktop version ARES Commander at different locations easily, making sure all project team members have access to the latest file version.
Download a PDF version of the Labor Concept Success Story with ARES Commander & ARES Kudo (in English and German) below:
To download a free trial of ARES CAD software, click here.