The ARES® Trinity of CAD Software
ARES Commander | ARES Touch | ARES Kudo
CREATE AND MODIFY DWG DRAWINGS ANYWHERE, ON ANY DEVICE
Desktop, Mobile, Cloud: The ARES Trinity of CAD


Modern DWG Editing Across All Your Devices
Much more than a suite of three CAD solutions, our Trinity concept combines the strengths of desktop computers, mobile devices and cloud computing into a unique CAD ecosystem. With ARES Commander, you keep the ability to work offline on your main computers as usual. With ARES Kudo and ARES Touch you further add the agility of Cloud and Mobile CAD.
Create and Modify DWG Drawings Anywhere, on Any Device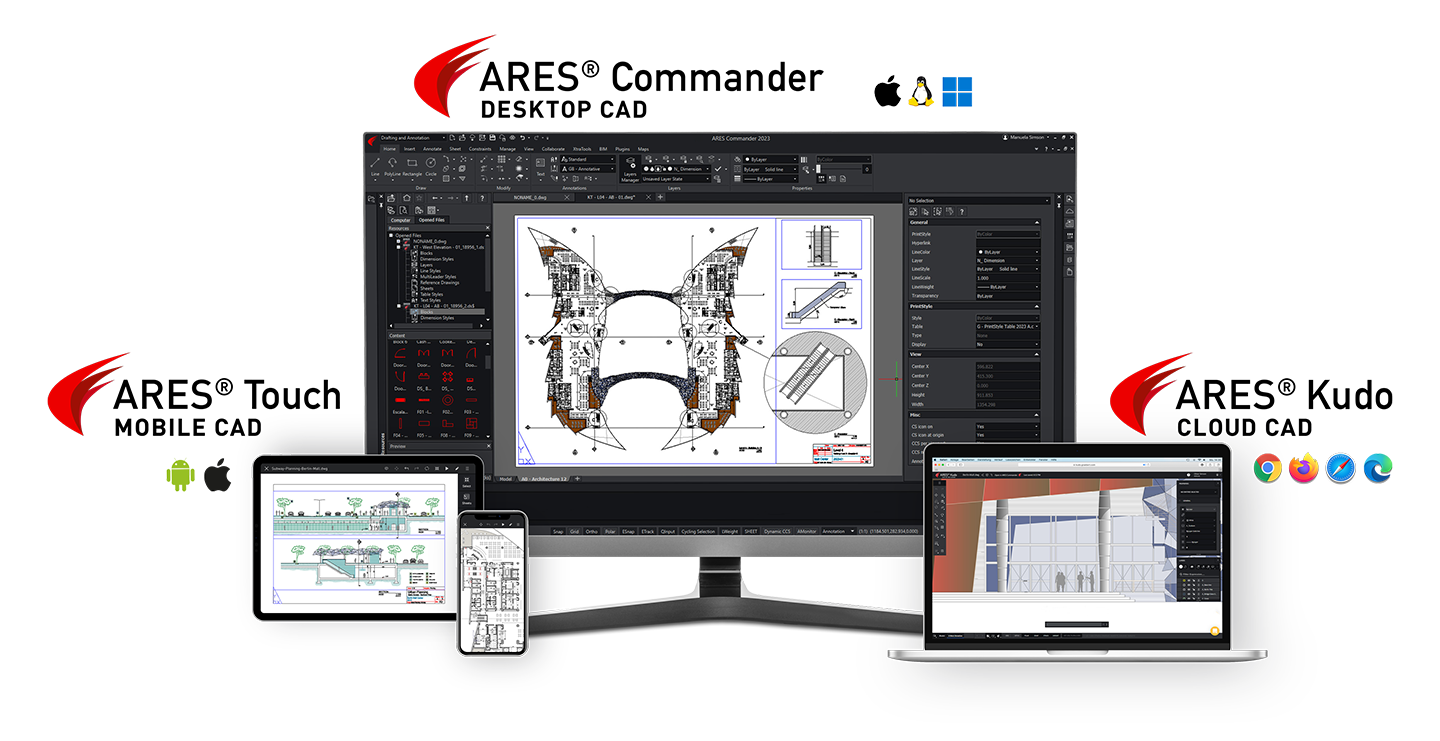 With the ARES Trinity of CAD Software, the same user can use his Graebert Account to use his license from multiple computers and mobile devices:
+ Use ARES Commander on multiple computers and move your license with a simple login/logout
+ Use ARES Touch on all your smartphones and tablets
+ Use ARES Kudo from any device, directly in your Internet Browser
Your DWG files can be synchronized and follow you across all your devices
Three Professional CAD Software Solutions combining Desktop, Mobile and Cloud
ARES Commander offers you all the features you need to create or modify DWG drawings in 2D or 3D in a productivity-driven environment. Keep using your laptops and/or computers for the heavy work as usual. Software will be fully installed on your computer and you can work even when there is no Internet.
ARES Touch is the natural extension of ARES Commander for smartphones and tablets. Use ARES Touch to take your DWG drawings on the go. Providing you a complete set of 2D design and annotation tools for tablets and smartphones, ARES Touch fits a variety of mobile use cases where your drawings need to follow you around and fit into your pocket .
With ARES Kudo you can access your DWG drawings from literally anywhere. Nothing to install nor upgrade: ARES Kudo runs directly in any internet browser. You can use ARES Kudo to access, create or modify DWG drawings online. ARES Kudo is also integrated with ARES Commander and ARES Touch to nicely synchronize files across all your devices.
The ARES Trinity API: Develop for Desktop, Mobile & Cloud
The ARES Trinity API supports C++, LISP and DCL on all three platforms: ARES Commander (Windows, Mac and Linux), ARES Touch (Android and iOS) and ARES Kudo (Cloud). Developers will therefore find an easy path to migrate code initially created for Windows-based applications to Cloud and Mobile. With such API Graebert aims also at offering developers a very cost-effective programming environment to maintain the same core features on multiple platforms.
Other platform-specific programming languages for desktop and/or mobile and cloud may include .NET, VSTA, Qt, Wt, Visual Studio, Active X, Java…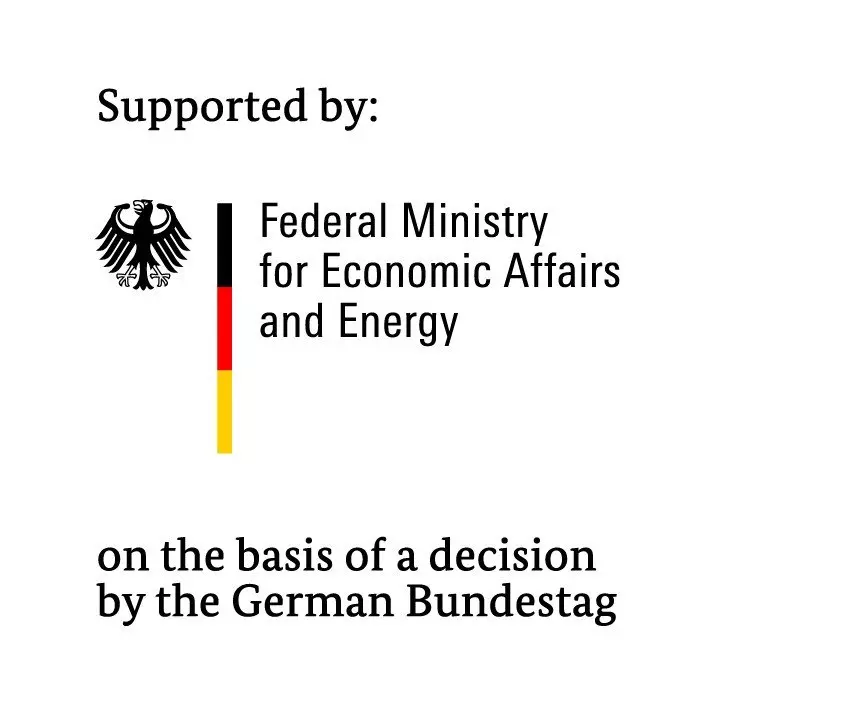 DISCOVER MORE GRAEBERT SOFTWARE