Enhance your Experience with Plugins for CorelCAD
Plugins for CorelCAD are designed by Graebert to enhance the inbuilt CAD features of CorelCAD with industry-specific or utility features. See a list of available plugins below.
Every plugin ships with an self-explaining step-by-step Installation Routine that you can simply follow to install the plugin within CorelCAD.
PDF Import Neo
PDF to DWG conversion
In CorelCAD you can export drawings in PDF but if you ever received a drawing in PDF from any CAD user you probably know you can't modify it! PDF Import Neo for CorelCAD is the solution. This plugin will help you import and convert PDF files into elements you can further edit in CorelCAD:
Select a specific page to import from multi-site PDFs
Intelligent recognition options to import
different types of entities directly into CAD: lines, circles, ellipses and spliness
Detect and group entities by color on different layers
Batch processing (not available from Free Trials)
Available for CorelCAD 2023 – Windows only
Please check compatibility with your version of CorelCAD before purchase
ARES Render Plugin
3D rendering for CorelCAD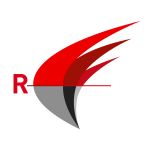 The ARES Render Plugin is a WYSIWYG (What You See Is What You Get) real-time rendering technology. Its GPU-based raytracing render engine utilizes NVIDIA's CUDA Technology to quickly visualize presentation-ready images of your 3D projects. It simulates realistic material behavior and reflections in real-time, under different lighting situations.

A NVIDIA Graphics Card that supports CUDA® computation is highly recommended to ensure a good performance.
Available for CorelCAD 2019 under Windows 64-bit only
UNDET Point Cloud Plugin
Use Point Cloud Data in CorelCAD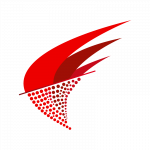 The UNDET Point Cloud Plugin for CorelCAD lets you import and handle point cloud data directly inside CorelCAD.
Available for CorelCAD 2023 (Windows 64-bit / in English only)
MORE CAD SOFTWARE BY GRAEBERT