Online CAD and Mobile CAD: Improved Collaboration
Watch this video and learn how ARES CAD Software for Desktop, Mobile and Cloud can easily benefit your daily routine with DWG drawings.
  Graebert at 3DEXPERIENCE World 2020
3DEXPERIENCE World is taking place Feb 9-12 in the Music City Center of Nashville, TN (USA). If you want to meet the Graebert Team, find us at Booth 219.
Graebert is a leading developer of CAD Software
for all modern Operating Systems
Graebert's product portfolio is anchored by the ARES® "Trinity" of CAD Software for DWG-editing including ARES Commander™ for Windows®, macOS® and Linux® computers, ARES Touch™ for Android® and iOS® smartphones and tablets and ARES Kudo™, a full browser-based solution for DWG-editing in the Cloud. Graebert's innovative approach is to combine these 3 solutions into a single ecosystem and subscription.
One Ecosystem
Coherent Look & Feel across all platforms: Desktop, Mobile and Cloud
Native .DWG Support
Supporting latest DWG-Standard file formats (DWG 2018) and previous versions

Highly Cost-Effective
Full-featured and all-inclusive, our pricing makes it easy to deploy CAD to a large audience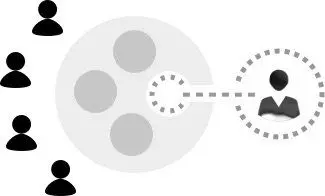 The ARES Trinity of CAD Software bundles ARES Commander as well as ARES Touch and ARES Kudo into an all-inclusive suite to create and modify your technical drawings anywhere, on any device.
More CAD Software by Graebert
Actively Innovating and pioneering
the CAD Industry since 1983
Graebert GmbH is recognized as a true innovator in the CAD industry and has over 35 years of technology expertise in this domain. The founder, Wilfried Graebert, was the first and largest German distributor of AutoCAD®. In these early years Graebert innovated by developing some of the first vertical add-ons for AutoCAD and significantly contributed to the growth of the product.
In 1994, Graebert released FelixCAD, the first alternative to AutoCAD and expanded its business on the international scene. Graebert further continued to pioneer new CAD technologies such as the first 2D/3D CAD system for Windows CE mobile devices in 2000 or more recently CAD solutions for Android, iOS or the Cloud.
Altogether Millions of professionals use CAD solutions powered by the ARES technology which represents the second largest installed base in the World in our industry.
Graebert's CAD technologies are also available as a platform which enables developers to create stand-alone CAD applications. Graebert's OEM CAD engine powers a number of industry leading CAD products including DraftSight™ from Dassault Systèmes, Onshape™ and CorelCAD™ from Corel Corporation.
Everything is possible when you use ARES® Technology from Graebert to create your own embedded OEM solution or develop plugins for already existing ARES-based CAD applications. Create a competitive solution by using CAD technology that supports Windows®, macOS®, or Linux operating systems and/or mobile iOS and Android devices with the latest CAD standards including DWG. Graebert's team of CAD experts is here to help, whether you want to extend the platform or empower your own CAD solution.