REPLAY – ONLINE LIVE EVENT – APRIL 13, 2023
Did you miss our live event?
No worries! The live session is over but you can watch it in replay.
Are you curious about the top new CAD features for 2D/3D CAD in DWG?
Do you want to see how cloud and mobile can help you to improve collaboration?
Or do you want to know about our features for BIM or Mechanical?
The replay video includes the possibility to jump back and forth to watch or see again what is most important for you.
ARES COMMANDER 2024 SOFTWARE LAUNCH EVENT
What's neXt for CAD in DWG?
What's neXt for CAD in DWG?
The Graebert neXt online event is a free 3-hour online event for 2D/3D CAD users and fanatics, CAD Managers, Engineers and IT Executives, including ARES® users, and users of other CAD software such as AutoCAD®.
Registrations will open soon.
May 25th, 2023
---
10:00 IST (Indian Standard)
UNTIL WE GO LIVE MAY 25, 2023 / 10:00 AM IST
Expect What's neXt for CAD in DWG
Embrace Modern CAD technologies for DWG Editing
and discover Graebert's latest innovations
for CAD, BIM, Cloud & Mobile
with the ARES Trinity of CAD Software.
Here's what ARES users say
K Shiva Mohan
Scale Designers and Engineers
---
We have tested a lot of alternative CAD packages before we moved to ARES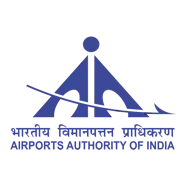 Sunil Kumar
Airports Authority of India
---
The more we explore the product, the more we are impressed with the features
Ar. Sanjeev Jain
Round Square Architects
---
ARES from Graebert is a product far exceeding my expectations.
Hemant Wani
Maxion Wheels
---
ARES from Graebert is a better product than its competitors with better pricing and better features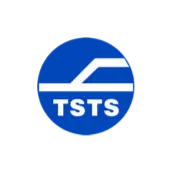 Mr. Sankarasubbu Natarajan
TVM Signalling and Transportation Systems
---
In our company, on average we produce 3,000 to 5,000 drawings every day. When it comes to take up customer requirements and new challenges, Graebert India…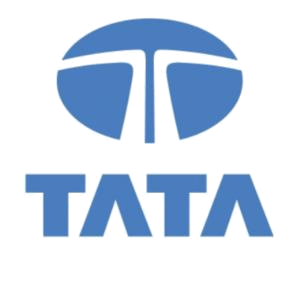 Mr. Parikshit Bhaskar
TATA International DLT
---
Regarding productivity, ARES Commander is not only making no compromises in features. I would say that we are now working 10% faster than before.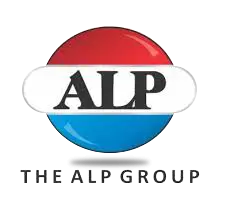 Mr. Bharat Kulshrestha
ALP Nishikawa
---
ARES Commander not only helped us to optimize our costs. We increased our productivity by 10 to 20% with time-saving features.
The Graebert ne
X

t Online Event
4 Sessions in 3 Hours
Start Time: 10:00 IST (Indian Standard)
CEO Welcome Speech & Agenda — 10 min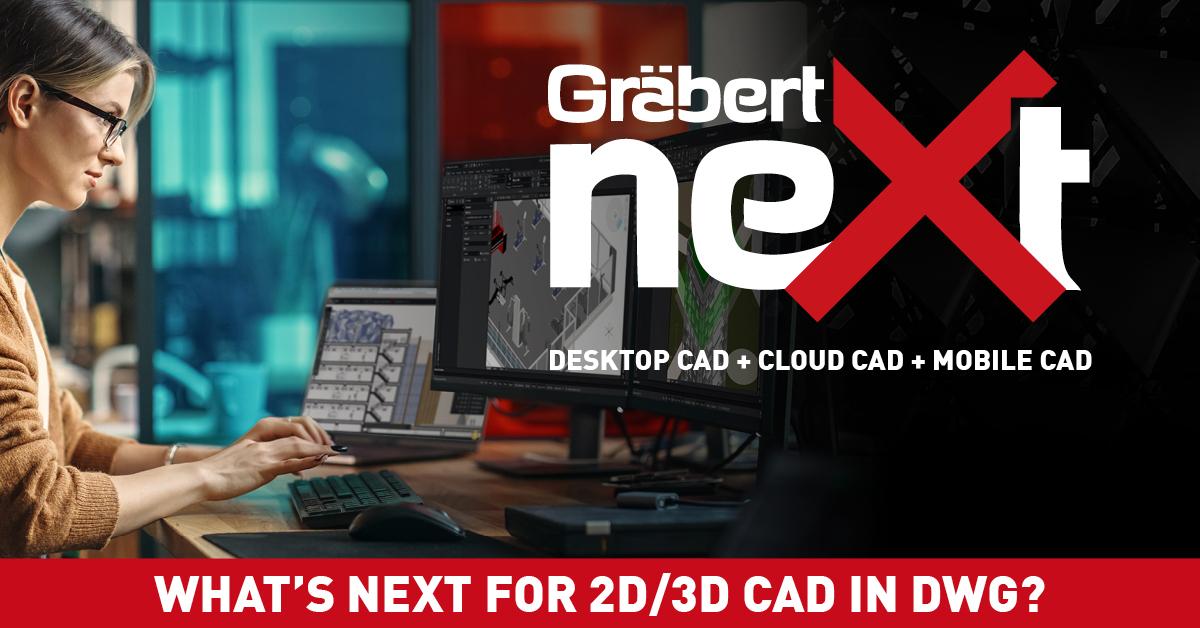 Top New Features — 60 min
Starting: 10:10 IST
Latest innovations for 2D/3D CAD, BIM, Cloud CAD, Mobile CAD & Mechanical
Key Benefits to use Cloud for CAD in DWG — 30 min
Starting: 11:15 IST
Keynote with guest speaker Anthony Frausto-Robledo, AIA, LEEP AP, Architect and Editor-in-Chief of Architosh
CAD for BIM – Smarter DWG Drawings — 30 min
Starting: 11:50 IST
Keynote with guest speaker Niknaz Aftahi, Architect and CEO of aec+tech
2D Mechanical Drawings in DWG — 30 min
Starting: 12:25 IST
Keynote with guest speaker Randall Newton, Principal Analyst at Consilia Vektor
Want to check out last year's sessions?
Watch the replays on YouTube
Join Graebert's top management & inspired Tech experts to learn about the latest 2D/3D CAD technologies for Architecture, Engineering & Construction and Manufacturing
Wilfried Graebert
Chief Executive Officer
Graebert GmbH
About this speaker
Wilfried Graebert
Chief Executive Officer
Wilfried Graebert founded Gräbert GmbH (aka "Graebert") in 1977. In the early years of the CAD industry, Wilfried established Graebert as a market leader in Germany. The company further expanded at a global scale building one of the greatest stories in the CAD history with multiple industry-firsts.
You can learn more about Graebert's four-decade history here.
Robert Graebert Ph.D.
Chief Technical Officer
Graebert GmbH
About this speaker
Robert Graebert Ph.D.
Chief Technical Officer
Robert has been leading Graebert's Research & Development team for the past 20 years. His passion for CAD and forward-thinking ideas inspired Graebert's innovations in Cloud, Mobile and BIM.
Robert graduated from the Imperial College in London with a Master of Engineering in Computer Science, before obtaining a PhD from Stanford University in Civil and Environmental Engineering.
Cédric Desbordes
Business Development & Marketing Director
Graebert GmbH
About this speaker
Cédric Desbordes
Business Development & Marketing Director
Cédric joined Graebert in 2013 and is leading Graebert's business development and marketing activities.
Prior joining Graebert, Cédric co-founded a CAD software company in France and served as Chairman of the IntelliCAD Technology Consortium. Cédric obtained a Master in International Trade and Cross-Cultural Negotiation from the Paris X University in 2001. In his free time, Cédric enjoys cooking, photography and scuba diving.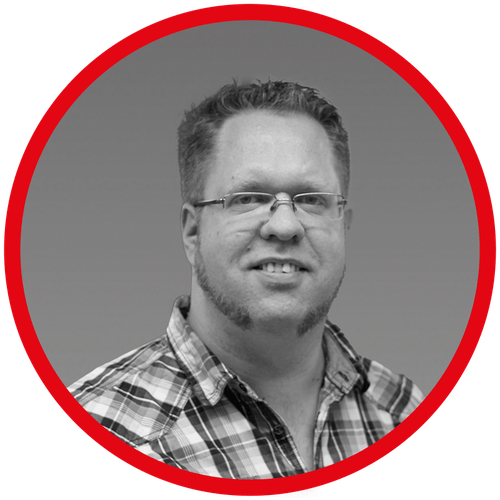 Andre Neumann (Dipl.-Inf.)
Core Development Supervisor
Graebert GmbH
About this speaker
Andre Neumann
Core Development Supervisor
Andre is leading the development team working on ARES Commander, Graebert's 2D/3D CAD software for Windows, macOS and Linux.
Before joining Graebert, Andre studied at the University of Potsdam. He has been working for Graebert since 2008. Therefore he has many years of experience in CAD development.
Niknaz Aftahi
Guest Speaker | Architect, CEO & Founder
aec+tech
About this speaker
Niknaz Aftahi
Niknaz has been practicing architecture in the bay area, California, both as a design professional as well as the design technology director for the past six years, after graduating from UC Berkeley M.arch program.
She has experience in designing a wide range of buildings from residential to commercial & healthcare, from concept to construction, and as the design technologist, she has brought new AEC tools (including XR, visualization & energy modeling technologies) into the design workflow.
Her passion in learning and using latest AEC technologies & trends to enhance the design process, along with her lifelong passion for advancement of human rights and advocating for access to resources for all, finally came together when she launched aec+tech, the first online platform exclusively dedicated to featuring the latest AEC technologies & their real-world applications. Niknaz is a member of AIA San Francisco design technology committee, and has also been developing curriculum and teaching architecture courses online to Bahai students in Iran who continue to be deprived of access to universities in their own country.
Anthony Frausto-Robledo AIA, LEED AP
Guest speaker | Architect, Publisher, and Editor-in-Chief
Architosh
About this speaker
Anthony Frausto-Robledo
Anthony Frausto-Robledo, AIA, LEED AP, is an architect with over 30-years of experience in practice in the US and abroad. He is an Associate Principal at Boston metro architecture firm Morehouse MacDonald and Associates, Inc. He is also the founder and editor of Architosh (www.architosh.com), a 21 year old online publication empowering its readers with leading-edge information on CAD/BIM/3D technologies across AEC and other industries. An expert on Apple's platforms in AEC, he has delivered talks at ABX-Boston, New York City 3D User Group, BACTalks, and other events. He was published most recently as a contributor in Codify: Parametric and Computational Design in Landscape Architecture, published by Routledge.
Anthony has strong competencies in digital technologies in practice and is a respected writer on the subject. At the 2013 ABX Conference in Boston, The Boston Architectural College honored him with the 2013 Alumni in Practice Award for Architecture — "for contributions he has made to the profession informing the global architecture, engineering, and construction communities." He sits on the current Boston Architectural College Alumni Advisory Council.
Randall Newton
Guest Speaker | Principal Analyst
Consilia Vektor
About this speaker
Randall Newton
Conference speaker, journalist, business analyst for engineering tech. Randall is an Analyst specializing in technologies for design, construction, engineering and blockchain. He is also writing in multiple media, including his blog consiliavektor.com