Create your own CAD solution
using advanced technology from Graebert
Build your own CAD solutions combining your specific features with the ready-to-use DWG-editing features of ARES Commander. The final result will be a solution you can sell under your brand and created after your own specifications.
Millions of professionals are using CAD software based on ARES Commander:
Developers will find a powerful API with support for various programming languages including C++, Tx, lisp, VSTA, DCL, Visual Studio, COM, Active X.
Two plans to chose from to build your CAD solution:
A robust and cost-effective 2D CAD engine with native DWG support.
Based on ARES Standard, a light version of ARES Commander, as is
+ your own features to build your vertical application
Fully customizable 2D/3D CAD engine with native DWG support.
Based on ARES Commander
Possibility to add/remove/hide features as needed
Third-party options available for 3D Solid Modeling, Constraints solver, PDF Import and more
Possibility to customize ribbon and menu
Help of ARES Standard included + you can add your own help files in the menu
Fully customizable UI
Show / Hide / Add / Remove or embed our technology as needed.
Your custom help files, rebranded as you wish.
Your product name, your splash screen and launch icon
Splash screen and About box show your application is "Powered by ARES"
Your branding as you wish.
Only reference to Graebert is in the copyrights of the About box.
One setup combining ARES Standard + your add-on and customization in one install.
One fully-integrated setup of your ARES OEM like if it was only one product.
We deliver permission keys that require activation on the Graebert customer portal
Perpetual or Flex (network) licenses – Windows 32- or 64-bits only
Possibility to use the Graebert licensing or your own licensing.
Any type of license: Subscriptions, Perpetual, Network…
Windows 32bits, Windows 64bits, MacOS and/or Linux
You decide when you want to release a new version. You are free to skip versions and pay for each setup we build.
You decide when you want to release a new version. You are free to skip versions and pay a yearly maintenance.
$1000 for the first setup and $500 for each setup after
$2500 per product and OS supported
No volume commitments
Fixed cost of $250/seat for Perpetual or $300 for Flex (network)
Upgrades for 50% of these costs
Minimum 100 seats per year
Price upon request depending on volumes and features
Testimonials
The Good Alternative for CAD in .dwg software: We have saved on cost by implementing ARES Commander software. Graebert India provided very good support to us.
Harish Kumar, IT Manager
Chaitanya Projects Consultancy Pvt. Ltd, www.chaitanyaprojects.com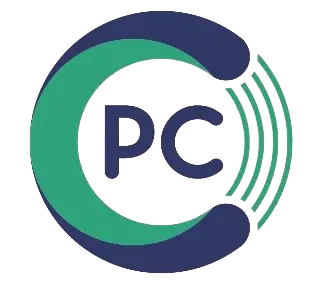 ARES from Graebert is a better product than its competitors with better pricing and better features like 3D drafting. ARES has good interface with any kind of drafting software, we can open any other drawing file from customer/supplier who are not using ARES. ARES is definitely great value for money. Graebert has good service support and good network of partners.
Hemant Wani, Manager, PPC
Maxion Wheels Aluminium India Pvt. Ltd., www.maxionwheels.com
ARES from Graebert is a product far exceeding my expectations. The more I explore the product and its nuances and power, the more I am impressed with the diligence of the makers of this product. The features in execution of any command/procedure is well-thought out. The user interface needs a little settling into. ARES is definitely great value for money many times over!
Ar. Sanjeev Jain, Chief Consultant
Round Square Architects, www.roundsquarearchitects.com
ARES from Graebert is a product that is meeting our expectations. ARES is definitely value for money! The more we explore the product, the more we are impressed with the features of this product.
I also admire that they regular follow-up for their unconditional support, which make customer feel comfortable and up to date.
Sunil Kumar, DGM-IT
Airports Authority of India RHQ - Mumbai, www.aai.aero