Founded in 1977 and headquartered in Berlin (Germany), Gräbert GmbH (aka Graebert) is a family-owned company with activities in over 100 countries.  Graebert is a multicultural company has three Research & Development Centers in Germany, Russia and India as well as fully-owned subsidiaries in Japan and India.
Graebert's innovative approach is to combine CAD solutions for desktop, mobile and cloud into a single and all-inclusive ecosystem and subscription. The ARES® "Trinity" of CAD Software for DWG-editing includes ARES Commander™ for Windows®, macOS® and Linux® computers, ARES Touch™ for Android® and iOS® smartphones and tablets and ARES Kudo™, a full browser-based solution for DWG-editing in the Cloud.
Graebert's CAD technologies are also available as a platform which enables developers to create stand-alone CAD applications. Graebert's OEM CAD engine powers a number of industry leading CAD products including DraftSight™ from Dassault Systèmes, Onshape™ and CorelCAD™ from Corel Corporation.
The company is recognized in the CAD industry for its more than 35 years of technology expertise, project management and consulting experience. You can read below about some of the cutting-edge innovations that Graebert has pioneered over its long history.
Altogether Millions of professionals use CAD solutions powered by the ARES technology which represents the second largest installed base in the World in our industry.
Nowadays, more than ever, innovation is in the core of Graebert's DNA with the unique Trinity of CAD concept and an unrivaled expertise for Cloud-based solutions.
Additionally, Graebert specializes in software development and application development services. The SiteMaster™ line of "As Built" survey software solutions, as well as worldwide surveying services are included under Graebert's iSurvey brand.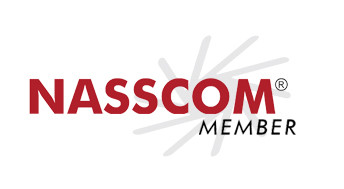 Graebert India is member of Nasscom for several years. Nasscom is a global, leading trade body and chamber of commerce of the IT-BPM companies in India. The apex body for the 154 billion dollar IT BPM industry in India, it is the biggest association of IT and BPO in India.
Graebert India is registered on Government e Marketplace (Gem) is the
largest e-commerce portal for procurement for Government Departments /
Organisations / PSUs buyers that facilitates online procurement of common
use goods & services.